Who We Are
.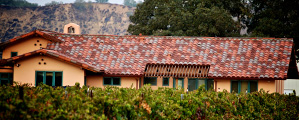 Having developed a love of good wine over many years and enjoying the country lifestyle associated with the wine industry, Bob and Becky Behlendorf left the Los Angeles area in 2002 and bought a 40-acre property on Airport Road. The property, Behlendorf Family Vineyard, includes eighteen plus acres of Cabernet Sauvignon and sixteen plus acres of Merlot. There are also 150 Primitivo vines.
After several years of home winemaking from all three varietals, Bob and Becky released their current label, ViñAlegre. The label includes a 100% Cabernet, a 100% Merlot, and a 100% Primitivo. For the white/light red enthusiasts, we make a Rosé from the Cabernet and Merlot with a little Primitivo using the saigneé method of extracting the rosé juice.
As growers and winemakers, we are committed to providing the best possible fruit to the industry using sustainable farming practices. We are also dedicated to providing our customers with some of the best hand-crafted wines that Paso offers.
Our Philosophy
At ViñAlegre, we believe that the land is everything. The land is the terroir that nurtures the vines to produce the best fruit. We gently tune the land to just the right channel to receive nature's benefits in the form of superb grapes. We are blessed with warm days – sometimes hot – that flow to cool evenings and nights – just the right formula for ripening. Nature is the master – we are the servants, here to coax and cajole the best possible fruit from the vines.
The vines talk – we listen and we apply the best sustainable farming methods to provide the highest quality environment so that our special grapes can become your fine wines. That is our mission and we welcome you to understand it so that you may feel it like we do. ViñAlegre – loosely translated means "Happy Vine".
If the vines are truly happy – so goes the logic – the wine will also be happy.
Happy vines = happy wine = happy you. Not a bad formula.